Fanore National School - News
---
Christmas Art~Chalk Nativity Scene
December 16th, 2020
From this to this!!
---
Christmas Art~Wooden Spoons!
December 16th, 2020
Look at our fabulous Wooden Spoons Characters!!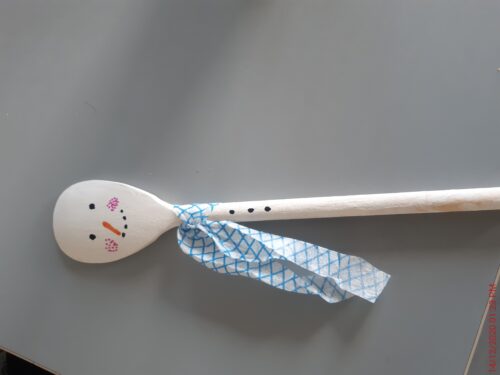 ---
Christmas Countdown~Cookie Time
December 15th, 2020
Today, our calendar revealed it was cookie time!!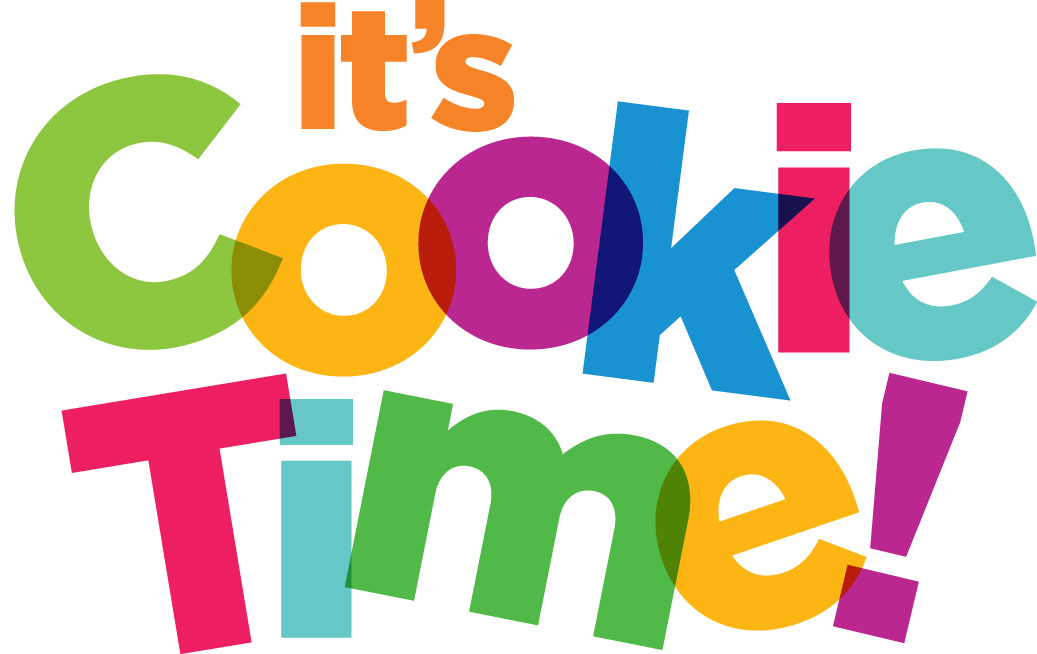 ---
A Christmas Carol-Senior Room
December 15th, 2020
The children in the senior room got the opportunity to watch this online show in Glor.
A Christmas Carol  is Aaron Monaghan and Bryan Burroughs' playful, physical storytelling, stage adaptation of Charles Dickens much loved novella. Devised straight from Dickens classic text, the two award-winning actors- dressed in snazzy suits- play all the characters at break-neck speed using an array of colourful hats, scarves and an Ikea coat-rack! This production is funny, slightly scary, utterly heart-warming and features a surprise special guest appearing as Tiny Tim..
---
Continuing the Countdown to Christmas!
December 14th, 2020
Today when we looked at our calendar it was hot chocolate day!!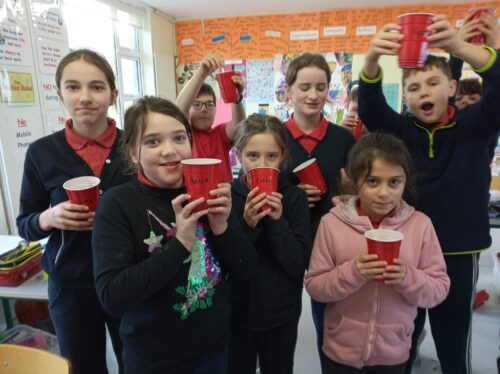 ---
Creative Schools~ Drama Workshop #2
December 10th, 2020
Today, we continued work on our Creative Schools Initiative.
We had our second drama workshop with our co-ordinator Majella.
---
Santa's Grotto
December 10th, 2020
Thanks to the transition year students for creating their very own Santa's Grotto!
---
Finger Knitting
December 10th, 2020
The children in the junior room have commenced finger knitting!
Great fun learning a new skill!
Finger knitting builds dexterity and strength in those small muscles which control the hand, fingers, and thumb—all critical for later writing skills.
Finger knitting also encourages eye-hand coordination, concentration, and perseverance—all equally important for children's development.
---
Showtime: Quest for the Jingle
December 10th, 2020
We are so looking forward to this show!

Oh No! There's a problem in the North Pole. Santa's Sleigh won't move.
There's no Jingle in any of the Bells!
Chief Irish Elves, Fluffy Fiona & Nollaig Shona, need your help to get the sleigh moving, so Santa can get gifts to children all over the world.
Shane in the North Pole comes to the rescue with Christmas songs and sounds … 
---
Bia
December 8th, 2020
Bhί na páistί i seomra Mrs Queally gnόthach ag foghlaim faoin dteáma "Bia".
Scrίobh siad go léir a mBiachlár feίn le Cursaί Tosaigh, Prίomhchursaί agus Milseoga de gach saghas.
Maith Sibh!!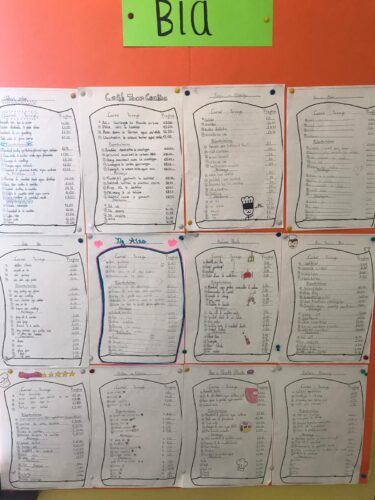 ---