Fanore National School - News
---
Junior School Tour
June 24th, 2022
The children in the junior room visited Turoe Pet Farm in Loughrea on their school tour this week. They fed the animals, jumped around in Inflatable City and finished off with an ice-cream. A great day out was had by everyone
---
Surfing
June 17th, 2022
This week saw us taking to the waves for some surfing workshops with Peter. Great fun was had by all. Thanks to Peter and Ale as always for facilitating this very fun end of year activity!
---
Father's Day
June 17th, 2022
Happy Father's Day to all the Daddies in our school community this Sunday. We hope you are all spoiled!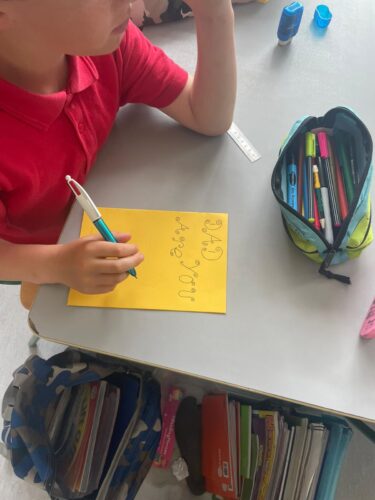 ---
Discover Primary Science Award
June 16th, 2022
The school has achieved SFI Discover Science and Maths Award for engagement in STEM activities in science, technology, engineering and maths over the past year. Well done everyone!
---
6th Class Graduation
June 15th, 2022
Congratulations to our 6th Class on their graduation today. They are going to be very missed in Fanore NS but we know that they are going to be amazing wherever they go.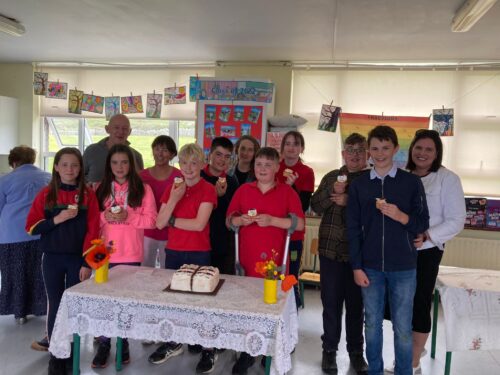 ---
Boys Football
June 13th, 2022
Well done to the senior boys team on their valiant effort against Kildysart. The boys and girls showed great team spirit and worked hard but unfortunately were unsuccessful on the day
---
Aillwee Caves
June 13th, 2022
As a thank you for the schools involvement in the Burren Geoparks promotional video, the children in the senior room were treated to a very enjoyable visit to the Aillwee Caves and Birds of Prey experience today.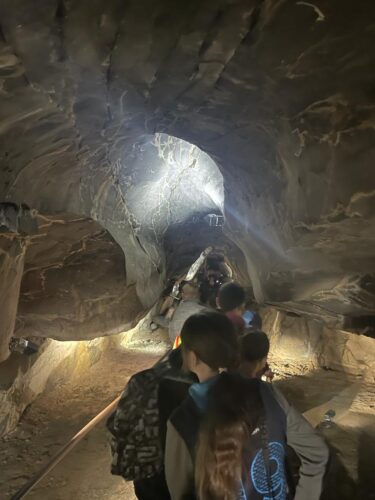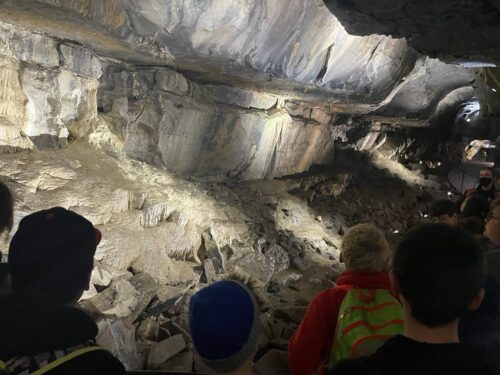 ---
Cruinniú na nÓg
June 11th, 2022
Our video, Inspioráid na Boirne, documenting our Cruinniú na nÓg project for this year is now available to watch at the link below. We hope that you enjoy it!
---
Cruinniú na nÓg
June 10th, 2022
The children have been working with Katerina Gribkoff on the project for the past number of months, they have learnt how to make their own inks and dyes from plants and flowers, they have explored their own locality for inspiration and they have each produced a beautiful ink watercolour based on a Burren flower. The whole process has been documented in video with voiceovers by the children as well as poetry and song composed and performed by the children
Today we travelled to the Burren College of Art in Ballyvaughan to see our finished ink drawings on display and to present our documentary to our school parents.
As part of Cruinniú na nÓg, a day of free creativity for children, which takes place on June 11th, the paintings will be available to be viewed by the public on this date and the documentary will be available to view online on Creative Ireland Clare Facebook page and on the Clare library Youtube channel
---
Design and Make
June 10th, 2022
The senior room children got to try out their home-made anemometers today. An anemometer is a device that is used to measure wind (something there is an abundance of in Fanore), specifically its speed and direction.
---