Fanore National School - News
---
Reading Partners
November 20th, 2019
Children are really enjoying 'Reading Partners', a new initiative in our school. Children in the junior and senior are paired together and read to each other three mornings a week.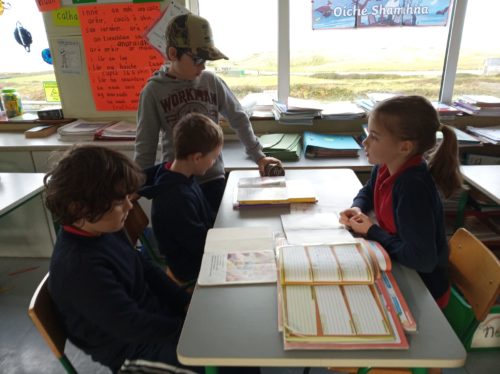 ---
JohnJoe Scanlon Memorial Weekend
November 18th, 2019
Well done to all those who participated in the many events to commemorate John Joe Scanlon this weekend. All children wrote essays and drew pictures for the essay competition which were displayed over the weekend, Children footed turf and played music in O'Donohue's pub on Sunday. 
---
Christmas Shoebox Appeal
November 15th, 2019
Many thanks to all families who supported the Christmas Shoebox Appeal again this year!
---
Turf Footing
November 15th, 2019
Many thanks to John Casey and Tommy Howard who came to our school and taught the children all about footing turf!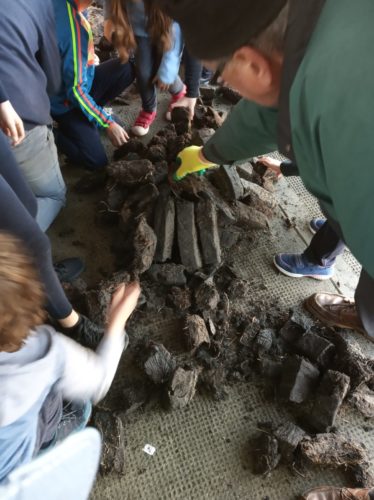 ---
In November We Remember
November 10th, 2019
This month the children created a remembrance tree to celebrate all those who are in Heaven.
---
Happy Halloween!
October 26th, 2019
Happy Halloween!
Wishing all our lovely pumpkins a safe and enjoyable midterm break. School re-opens on November 4th.
---
Chocolate Apples
October 25th, 2019
The children in the Junior room are learning about procedural writing. The children made chocolate apples and wrote a step by step guide. Then they ate their tasty treats! Yum!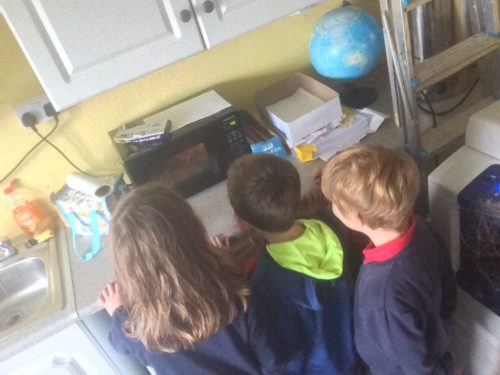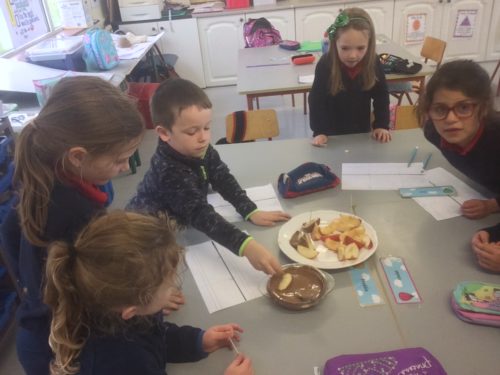 ---
Christmas Shoebox appeal
October 25th, 2019
We are once again participating in the Team Hope Christmas Shoebox Appeal. Wendy visited our school to talk to the children about the work Team Hope does and some tips for filling a shoebox. Boxes will be collected on the 8th November.
---
Mixing Colours
October 24th, 2019
Children in the Junior Room were learning all about colours, and investigating what happens when two primary colours are mixed together. They used this information to paint their Halloween pumpkin masks! 
---
Library Visit
October 23rd, 2019
The Junior room had an enjoyable morning at Lisdoonvarna Library. They met children's author Derek Mulveen who treated them to a participatory story telling of one of his books 'Oisin the Brave – Robot Island'. Thanks to Eimear in Lisdoonvarna Library for organising this lovely morning.
---