Fanore National School - News
---
Agamographs
February 8th, 2023
The senior room experimenting with cool and warm colours to create these beautiful agamographs
---
St Brigid's Day
February 2nd, 2023
We were delighted to welcome our parents in this week to help in our fundraiser for this term. Together with the children, they made over 80 crosses which have been sold in the shops in Fanore and Ballyvaughan as well as the two churches. This money will help fund the cost of buses for upcoming trips. Many thanks to our parents!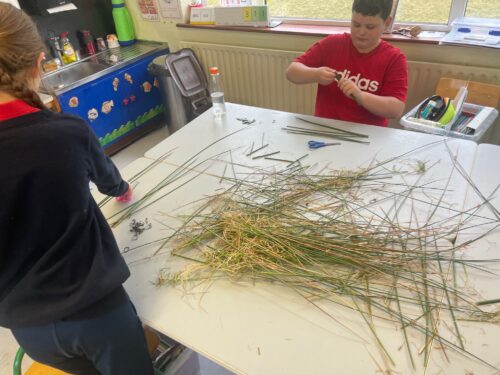 ---
February 1st, 2023
Lá le Bríde
Ó lá le Bríde amach
Bíonn na h-éin
ag déanamh nead,
Bíonn na caoire ag breith na n-uan
Is an lá ag dul I bhfad.
---
Project Presentations
January 30th, 2023
The children have been learning all about the Aztecs this year. Here are some of the projects presented by them this month.
---
Happy New Year
January 6th, 2023
The children in the senior room created these colourful agamographs containing some of their hopes and resolutions for 2023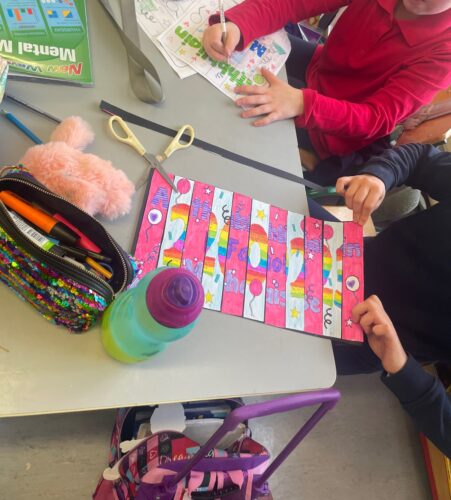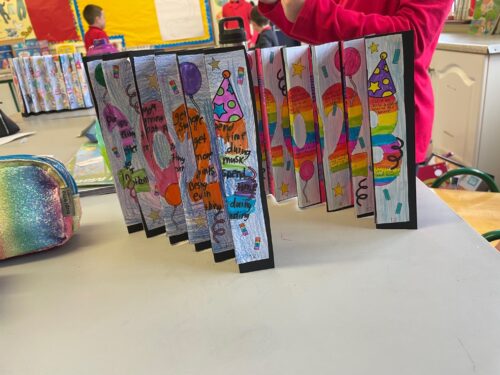 ---
Happy Christmas
December 22nd, 2022
Wishing all our school community a very happy Christmas.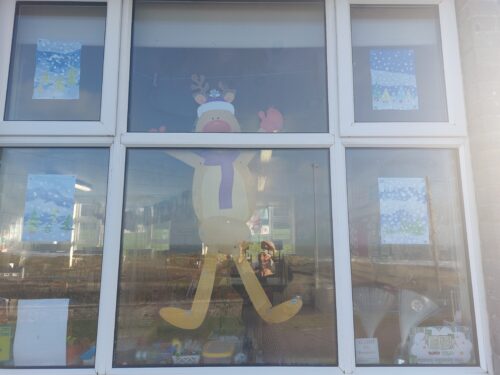 ---
Carol Service
December 21st, 2022
The children treated the community to a beautiful carol service on Sunday. Thanks to the children for their wonderful singing and playing,  and a special thanks to the parents that helped by giving lifts, baking, manning the tea stand, cleaning up and taking care of our church-gate collection
---
Advent Calender
December 21st, 2022
Our most recent calendar reveals included no uniform day, Christmas Art Attack, christmas quiz and our end of year Christmas party and movie.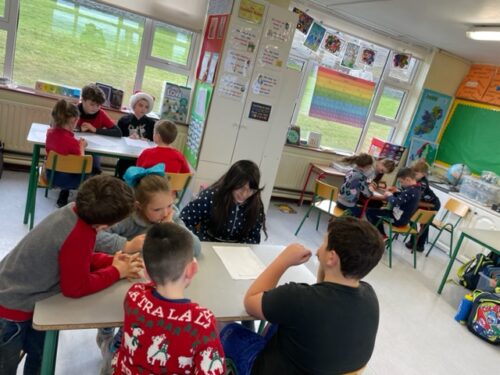 Well done to Sean and his victorious team who won by the narrowest of margins.
---
Advent Calender
December 12th, 2022
Our advent calendar has revealed lots of fun activities so far, including board game afternoon, cookie decorating, extra PE, Christmas crafts and Christmas Story time, who knows what's in store for us this week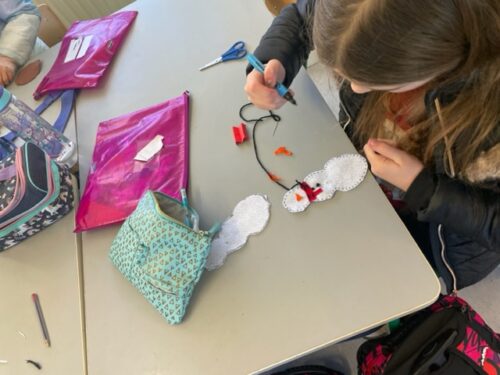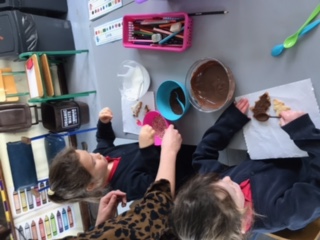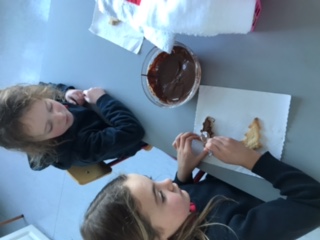 ---
Advent Calendar
December 1st, 2022
It's beginning to look a lot like Christmas……Today, amid great excitement, we welcomed the arrival of our school advent calendar. Hot chocolate for everyone!! We can't wait to see what other treats are in store for December 🎄🎄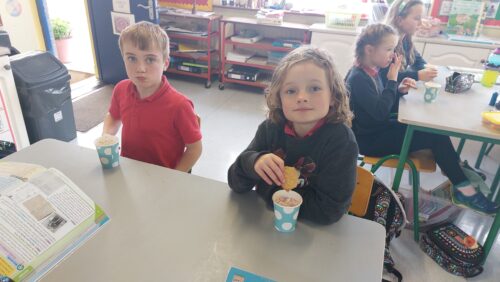 ---