Fanore National School - News
---
Graduation Mass
June 24th, 2018
Today we had our graduation mass for our pupils in sixth class.
We wish both pupils the very best for the future!
---
Teddy Bear Picnic
June 24th, 2018
We welcomed many furry guests to our school! The children participated in a lovely summer circle-time with Suzanne along with their teddies and enjoyed a lovely picnic with treats they made at school.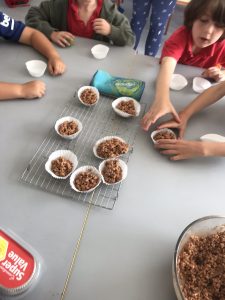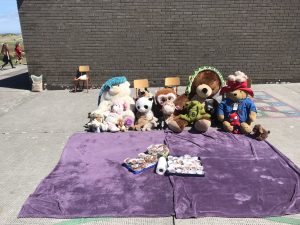 ---
New Junior Infants
June 22nd, 2018
We welcomed the new junior infants to Fanore NS. They had great fun making new friends and we look forward to them starting in September.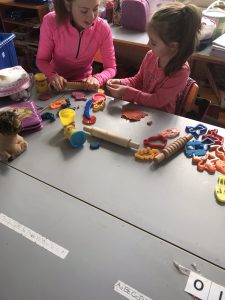 ---
Boys football final
June 21st, 2018
The school football team played in the county final against Ballynacally with neighbour schools New Quay, Carron and Ballyvaughan. Unfortunately luck was not on their side but we are very proud of how well they played!
---
Ballyvaughan GAA Blitz
June 18th, 2018
Many thanks to Ballyvaughan National School who hosted a wonderful GAA fun day blitz. The children really enjoyed meeting and playing with their friends from neighbouring schools Carron, New Quay and Ballyvaughan.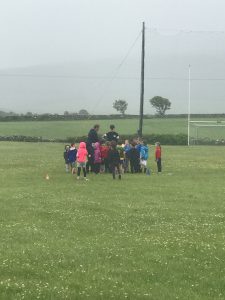 ---
Father's Day
June 16th, 2018
Happy Father's Day to all the hard working Fanore Dads!
---
Sports day
June 15th, 2018
A great day was had by all children and parents at sports day this year! Many thanks to all the parents who helped out to make this day a great success.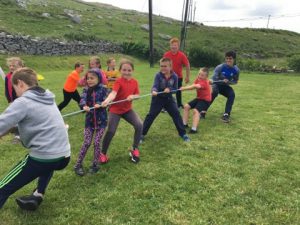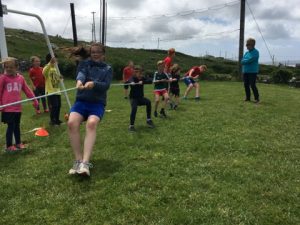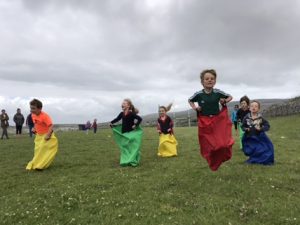 ---
Senior Room School Tour
June 10th, 2018
2nd class to 6th class had an action packed school tour in Galway on the 8th of June. Beginning with a day of activities at the Kingfisher sports centre, the children then went to Supermacs and after enjoyed shopping in the Eyre Square shopping centre!
---
Junior Room School Tour
June 1st, 2018
Children from Junior infants to 2nd class had a great time at Bunratty for their school tour on the 1st of June. They got to meet the animals that lived there, visit some of the old cottages and the school house, explore the fairy village and play in the playground!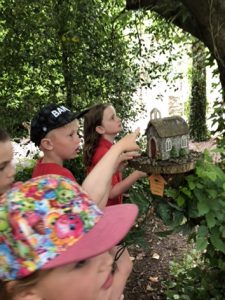 ---
Gymnastics with Magda
May 29th, 2018
The children have just finished a six week course of gymnastics with Magda. They learned so many  new skills and really enjoyed it!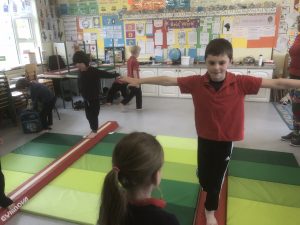 ---