Fanore National School - News
---
Winter Walk
January 16th, 2020
Children in 1st and 2nd class explored the school grouns documenting the weather, plants, animals and insects they found. They will do this again in Spring and Summer and compare results! 
---
Happy Christmas
December 20th, 2019
Happy Christmas and New Year to all our students and their families! School reopens 6th January. 
---
JohnJoe Scanlon Perpetual Trophy
December 20th, 2019
Congratulations to Eoghan Burke who was presented with the John Joe Scanlon Perpetual Trophy by Pater.  He is the first recipient of what will be an annual award for a composition written by a student of Fanore National School as part of the John Joe Scanlon Memorial Weekend. Eoghan won this award for the essay he wrote about Fanore as part of this commemorative weekend.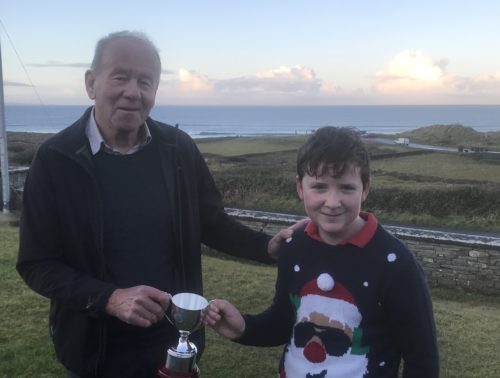 ---
Christmas Art
December 19th, 2019
Take a look at some of our Christmas Art! 
---
Christmas Stories
December 18th, 2019
Mrs. McBride visited our school to read the junior and senior room some Christmas stories! Thank you for spreading some Christmas cheer before the holidays!
---
Christmas Panto
December 18th, 2019
The children really enjoyed going to see the panto 'Aladdin' in the UCH in Limerick. We stopped at McDonald's on the way home. A great day out!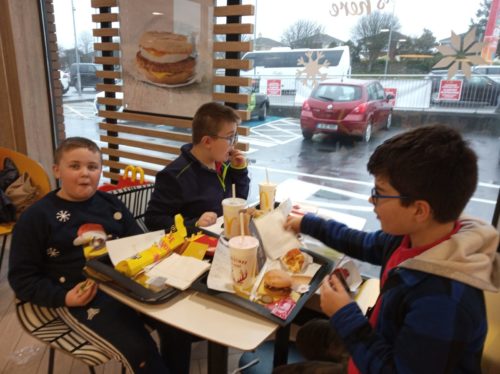 ---
School Contribution
December 15th, 2019
Many thanks to the Fanore Events Committee who gave a generous contribution of €400 to our school this week. 
---
Heritage in School Scheme
December 12th, 2019
Many thanks to Geraldine from the Heritage in School scheme who came and taught the children all about weaving. The children learned all about how yarn is made, sampled handwoven clothes and made their own handwoven Christmas decorations!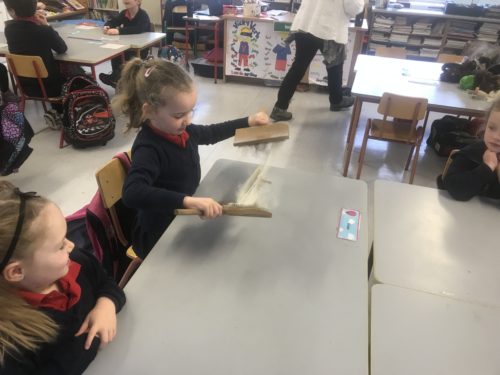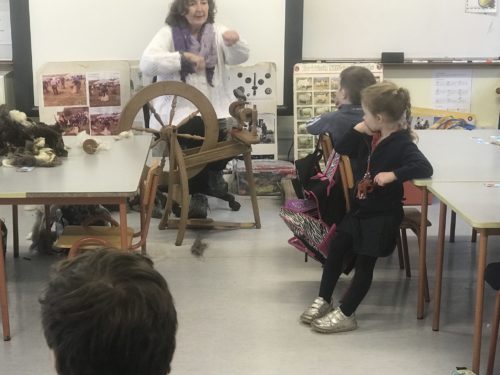 ---
TG4 Filming
December 10th, 2019
Great excitement today as TG4 cameras came to our school! Tune in on 23rd February 2020 to see some familiar faces! 
---
Christmas Pageant
December 9th, 2019
Well done to all our children who performed in our annual our school pageant on Sunday. Everyone acted, sang and played so confidently!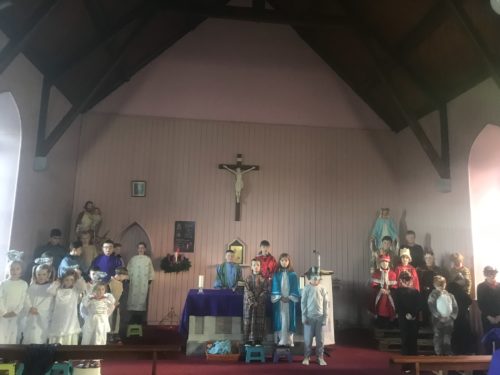 ---