Fanore National School - News
---
Space Week
October 16th, 2023
As part of Space Week the children examined the size of planets using fruit. They also investigated the size of the planets relative to Earth. Lots of predicting, discussing and active learning. Jupiter was very tasty after all their hard work!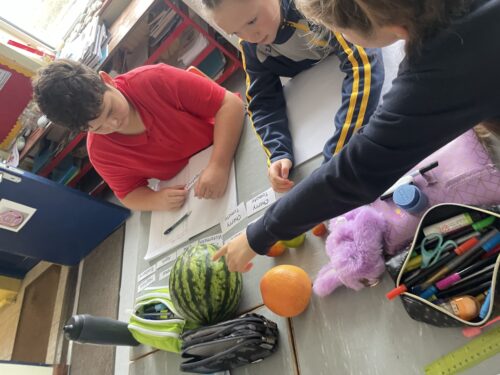 ---
Calf and the Cuckoo Workshop
October 9th, 2023
The senior room had a fantastic workshop with Karen from Burren Beo as part of the 'Calf and the Cuckoo' program on Place, Geology, Archaeology, and People.
They looked at the history and geography of The Burren, participated in many different group activities, conducted some investigations and (tasty) excavations!
Karen will be back next year for the second workshop and we look forward to learning more from her in the new year.
---
Cross Country Running
September 18th, 2023
Cross Country Running takes place on September 27th at 10.30am in Lees Road, Ennis.
---
Forest School Trip
September 18th, 2023
What a fantastic day was had!
We commenced our day by meeting Grandfather Oak Tree, followed by clay animal making!
This session ended with time for a swing!
Following our busy morning in the meadows, we entered the Ancient Oak Forest.
Children had a great time exploring animals houses and playing the game "Find my Tree".
Many thanks to Marina for welcoming us into her school.
---
Blackberries!!
September 8th, 2023
September wouldn't be September without some berry picking and we were rewarded with a magnificent bounty this year. Now, the only decision is what to make with them…..
After our monster haul, it was time to put our baking skills to the test. The 6th class boys and girls were up to the job and served up a delicious blackberry and apple (from our own trees) crumble with ice-cream. 10 out of 10!!
---
Hurling lessons commence
September 8th, 2023
We are delighted to commence hurling training again this year.
All classes will be participating in our weekly sessions.
---
Autumn Rambles
September 5th, 2023
We have been taking advantage of the much needed sunshine this week and taking the classroom outside. We have been exploring the natural heritage of Fanore by visiting and learning all about shell middens. The midden in Fanore can be dated back 6000 years and provides one of the earliest pieces of evidence of humans living in the area
As the season turns we have also been exploring our local hedgerows for signs of autumn and recording our findings. Children used school iPads to take pictures and in groups created a poster about Autumn in Fanore using their pictures. They used google reverse image search to investigate plant names.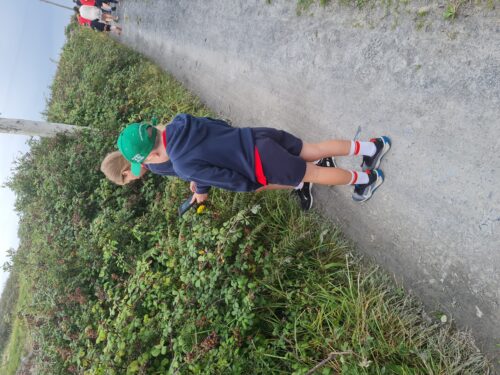 ---
Burren Marathon
May 29th, 2023
Well done to all our pupils who participated again this year in the Burren Marathon. A special congratulations to our Under 16 winner
Fantastic achievement!
---
The Cuckoo
May 10th, 2023
Since the arrival of the Cuckoo, we have been very busy finding out lots of information on this fabulous bird!
We are blessed to hear it every day while outside on yard!
---
Senior Room Projects
March 20th, 2023
The senior room have been working on explanation texts and this week have researched and presented projects based on the life cycles of some of their favourite animals,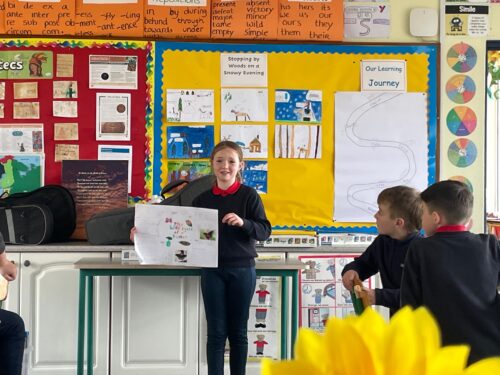 ---