Fanore National School - News
---
Burren Marathon
May 29th, 2023
Well done to all our pupils who participated again this year in the Burren Marathon. A special congratulations to our Under 16 winner
Fantastic achievement!
---
The Cuckoo
May 10th, 2023
Since the arrival of the Cuckoo, we have been very busy finding out lots of information on this fabulous bird!
We are blessed to hear it every day while outside on yard!
---
Senior Room Projects
March 20th, 2023
The senior room have been working on explanation texts and this week have researched and presented projects based on the life cycles of some of their favourite animals,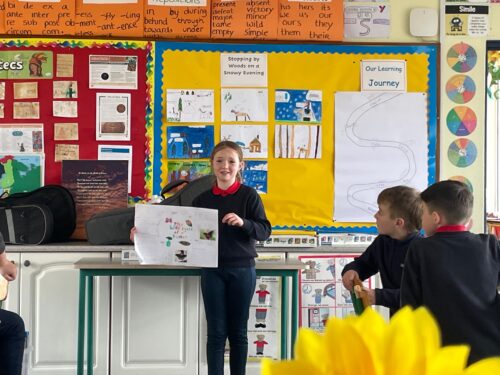 ---
Water Cycle
March 1st, 2023
The children in the big room have been learning all about the water cycle this week and have even created their own water cycles.
---
February 1st, 2023
Lá le Bríde
Ó lá le Bríde amach
Bíonn na h-éin
ag déanamh nead,
Bíonn na caoire ag breith na n-uan
Is an lá ag dul I bhfad.
---
Science Week 2022
November 20th, 2022
Science Week took place around Ireland this Week with the aim of promoting the benefits of learning about science. The children attended webinars, had a science quiz and conducted lots of very interesting experiments during the week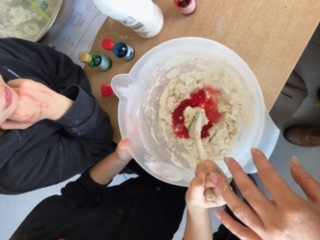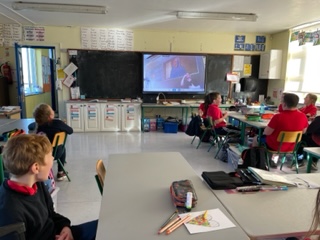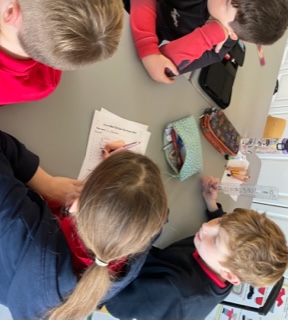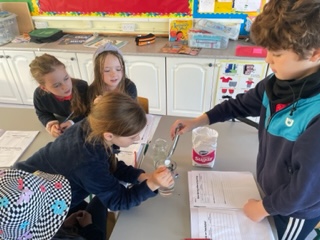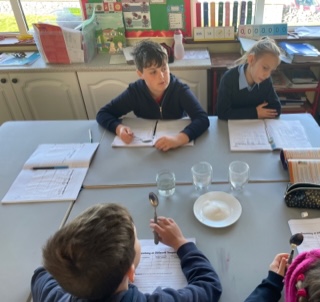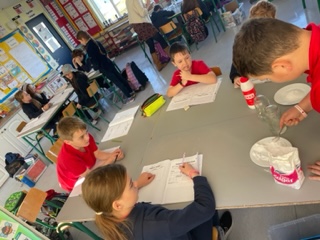 ---
Junior Room Science
September 23rd, 2022
Some taste testing in the junior room this week. The children explored salty, sweet, bitter and sour tastes, discussed and recorded their findings
---
Discover Primary Science Award
June 16th, 2022
The school has achieved SFI Discover Science and Maths Award for engagement in STEM activities in science, technology, engineering and maths over the past year. Well done everyone!
---
Design and Make
June 10th, 2022
The senior room children got to try out their home-made anemometers today. An anemometer is a device that is used to measure wind (something there is an abundance of in Fanore), specifically its speed and direction.
---
Workshops
June 8th, 2022
The children in the senior room took part in two workshops this week:
Plastics Problems Workshop
This introduced the students to the science of plastic, what it is, where it comes from, different types of plastics and the problems caused to the environment by plastics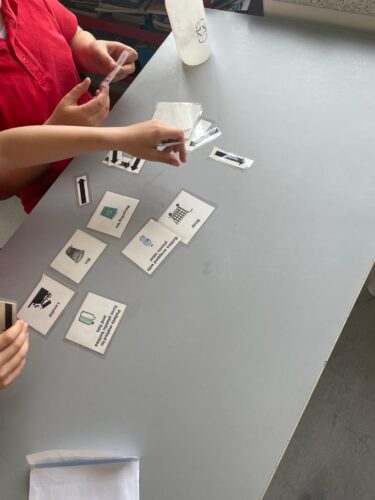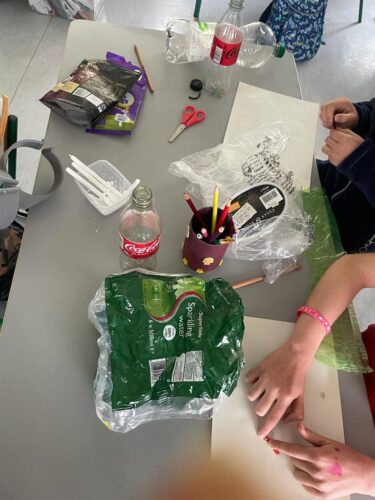 Transport for the Future
Here the children explored transport and the impacts of transport on people, the planet and sustainability. The children even got to design their own potential transport solutions
---