Fanore National School - News
---
Lees Road
November 23rd, 2018
Well done to our pupils who qualified for the next stage following the Cross Country Running in Kilnaboy.
5 pupils travelled to Lees Road to compete further.
---
"In Regards to the Disregarded" Exhibition
November 22nd, 2018
Today we travelled to the Burren College of Art to see the above exhibition by two local artists!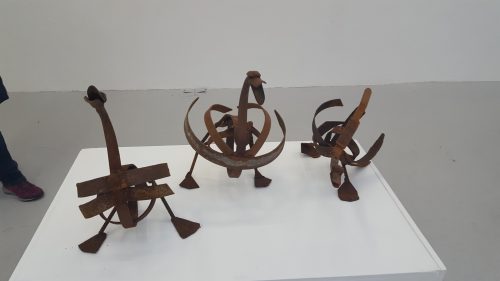 ---
"Cell Explorers"
November 16th, 2018
As part of Science Week 2018, the children in the senior room travelled to UL to participate in a workshop.
"Cell Explorers" hands on discovery of cellular and molecular biology.
This was a hands-on science session designed for primary school students to practice science and see where it fits into their own lives.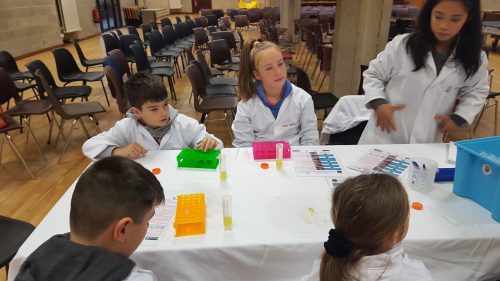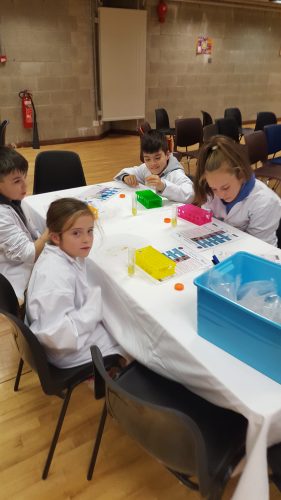 ---
Streamcapes
October 4th, 2018
Karen & Stephanie came to our school today as part of the Streamcapes Programme.
Streamcapes is an environmental educational programme in which the children learn about their local Catchment area.
Children actively investigated water samples from 2 local rivers. They found a range of different invertebrates.
---
Dog Trust
September 27th, 2018
Today Aoife from Dog Trust came to visit us.
She talked with all the children about dog safety.
Here are the children doing the X factor!
---
Apple, Blackberry & Cinnamon Pie
September 25th, 2018
To celebrate Autumn, we went out picking blackberries.
Thereafter, the children in sixth class made a delicious pie from the blackberries and apples from a local orchard.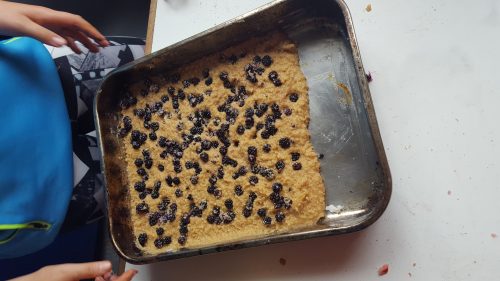 ---
Gordon D'Arcy
September 11th, 2018
Today we were fortunate to have Gordon D'arcy visit our school.
He carried out a drawing workshop with the children followed by a visit to the beach.
Here we explored the rock pools and found many things of interest!
Drawing session
Seashore Safari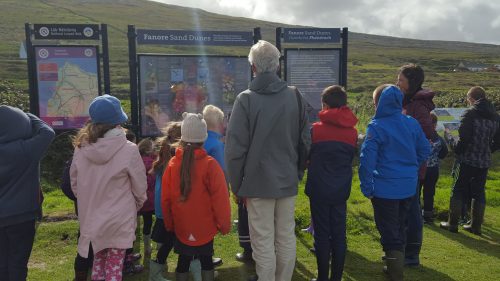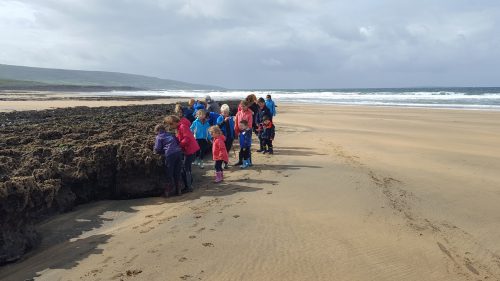 ---
Science Workshop
May 4th, 2018
Michael Browne visited the Senior room to conduct some experiments on heat. The children had great fun and the experiments allowed the children to challenge their perceptions and knowledge of heat.
---
Our Growing Garden
May 1st, 2018
The children planted spinach, carrots and peas with Ali. Some were planted in the garden and some the children could bring home. Children in the Junior room explored the different plants growing in the garden as part of science class.
Also many thanks to Jackie for building our beautiful raised bed for our strawberries. We planted them with and are looking forward to picking them already!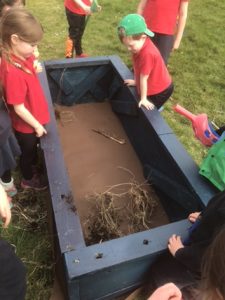 ---
Beach Safari
May 1st, 2018
As part of the Explorers Education Program, Carmel Madigan visited our school on the 23rd April to talk to the children all about Marine life. She returned a week later to bring the children on a beach safari. The children really enjoyed finding and collecting sea creatures and some won prizes for finding the most unusual marine life!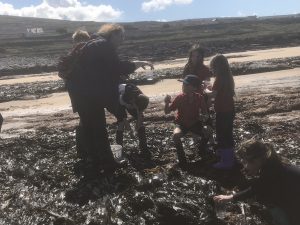 ---