Fanore National School - News
---
Summer Holidays
June 23rd, 2017
Today we close for our summer holidays.
We wish all our children and their families a safe and happy summer!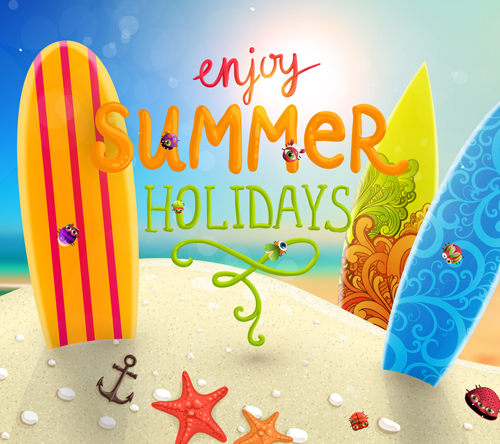 ---
School Newsletter
June 22nd, 2017
Please take a moment to read our annual newsletter
---
Craft Ed project
June 20th, 2017
Take a look at our finished fairy houses!
---
Graduation Gifts
June 20th, 2017
Every year, the children in 6th class make a present for their parents as a thank you for all their love and support throughout primary school.
Here is this years gift, many thanks to Jackie Maurer for all her help and guidance.
Theme: Down by the Beach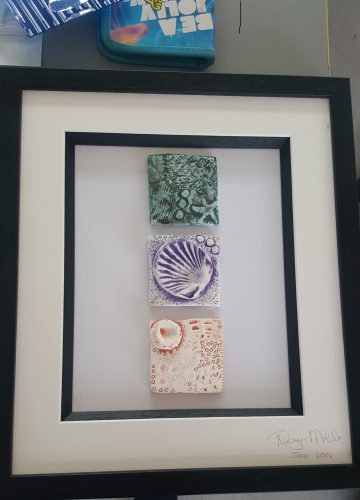 ---
Chicken Time Update
June 20th, 2017
Today saw the arrival of one chick!!
Great excitement this morning hearing all the chirping, followed by cracks and then before 11 o'clock out popped Chuck!! More excitement to come for the next 19!!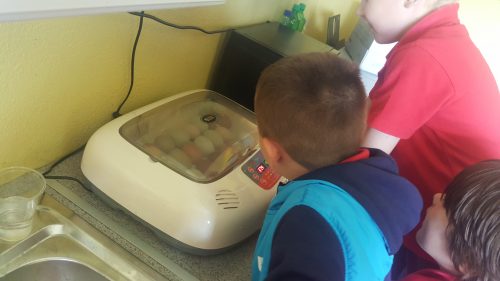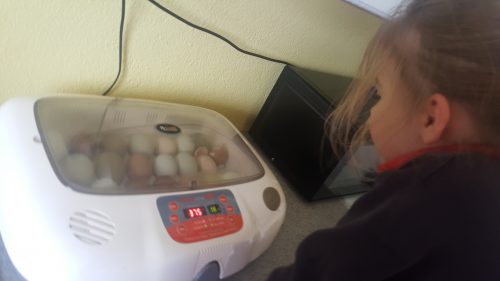 ---
Graduation Mass
June 20th, 2017
Today we had our graduation mass for our pupils in sixth class.
We wish all girls the very best for the future!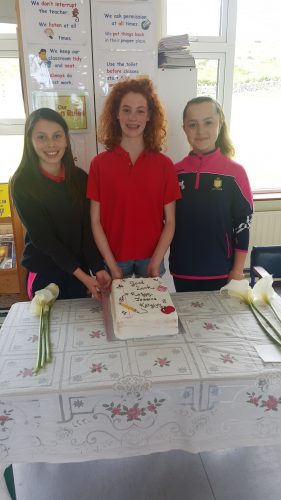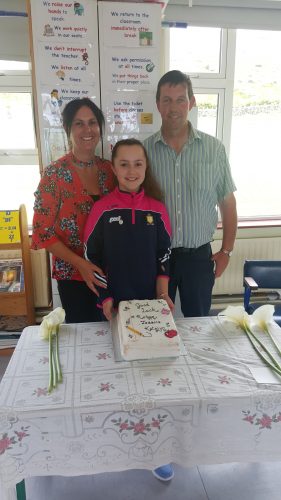 ---
Potato Time!
June 19th, 2017
Take a look at our potatoes, they are growing so fast!
---
Happy Father's Day
June 18th, 2017
Happy Father's Day to all our fathers!
Here are our pupils busy at work making their cards.
Dad, you're the COOLEST!!!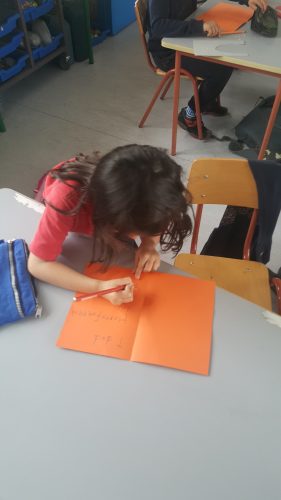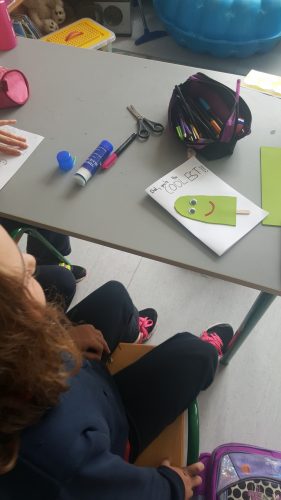 ---
Sports Day
June 15th, 2017
What a great day today!
A range of different activities followed by a delicious bbq!!!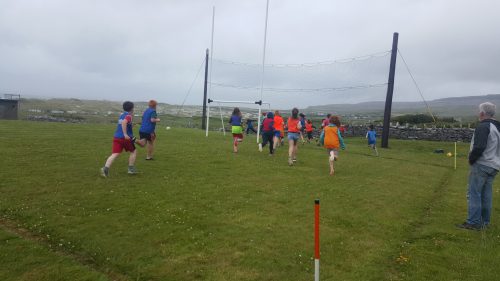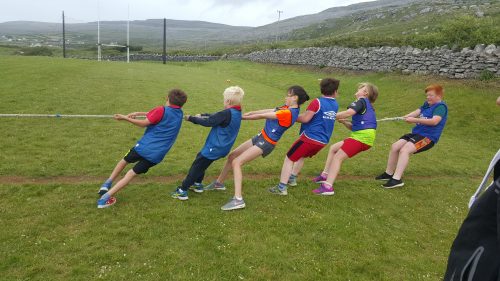 Following our feast we had a special birthday to celebrate!
Happy birthday Peter our hurling coach!
---
Land Paws 2
June 14th, 2017
All children have now completed Land Paws 2.
Well done!!
---