Fanore National School - News
---
Early Music Workshop
March 10th, 2020
Today the children were treated to a very informative and engaging workshop by Simon on Ireland's ancient instruments. They traced instruments from 10,ooo years ago to St. Patrick's arrival in Ireland, and explored the sounds from the first instruments our ancestors made and how they are related to instruments today.

---
Engineer's Week – Building Towers
March 6th, 2020
Children engaged in a number of activities for Engineer's week. Here the children in the junior room were challenged to design and make the tallest free standing structure using different materials. A special mention to Bobby for finding a very clever way to make the plastic and paper cup structure more stable by using paper cups inside the plastic cups! 
---
Galway Aquarium
March 2nd, 2020
Children in the Senior Room travelled to Galway Atlantaquaria for a day of science experiments which included water and air pressure explorations, making a rocket, chemical reactions between acids and bases and finished with guided tour of the Aquarium. Thanks, Anna, for being a great guide!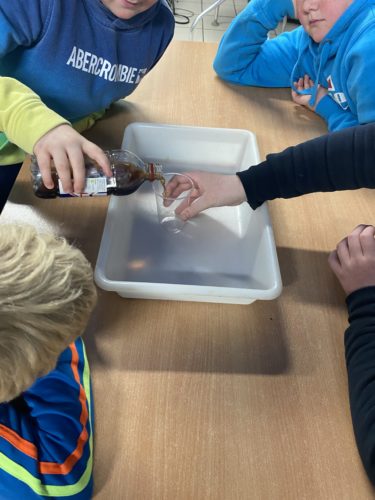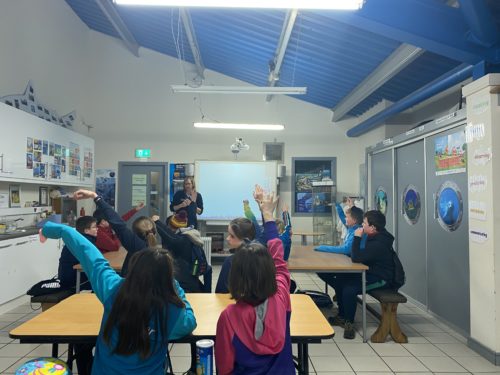 ---
Pancake Tuesday
February 25th, 2020
Thanks, Anna, for the delicious panckes! 
---
Gradam Ceoil
February 21st, 2020
Tune into TG4 this Sunday to see some familiar faces!

---
St. Valentine's Day
February 14th, 2020
Happy St. Valentine's Day to all! 
---
Harry Potter Quiz
February 9th, 2020
Thanks very much to Emer in Lisdoonvarna for organising a super quiz for the Senior Room based on the Harry Potter series.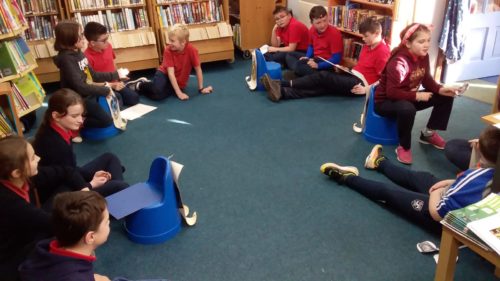 ---
Active Challenge
January 27th, 2020
All children are taking part in Clare Sport's Partnership's  'Active Homework Challenge' where children complete different exercises each night as part of their daily homework. Here they are learning some of the exercises, stretches and doing some zumba dances!

---
Food Dudes
January 23rd, 2020
Today is the first day of Food Dudes! Food Dudes is an award winning curriculum-linked evidence-based healthy eating programme, developed to encourage children to eat more fresh fruit and vegetables. It is based on repeated tastings of fresh fruit and vegetables, rewards and positive role models. Each day children are given different fruits and vegetables to try. Baby corn and apples today! 
---
Gravity explorations
January 20th, 2020
Children in the Senior Room have been learning about Isaac Newton and the effect of gravity on objects and our body. They had different tasks to try and complete, some were harder than others!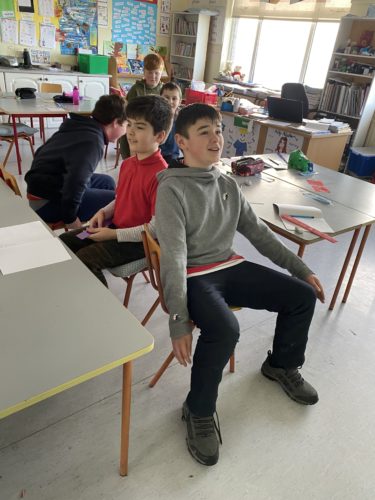 ---