Fanore National School - News
---
Happy Halloween!
October 26th, 2019
Happy Halloween!
Wishing all our lovely pumpkins a safe and enjoyable midterm break. School re-opens on November 4th.
---
Chocolate Apples
October 25th, 2019
The children in the Junior room are learning about procedural writing. The children made chocolate apples and wrote a step by step guide. Then they ate their tasty treats! Yum!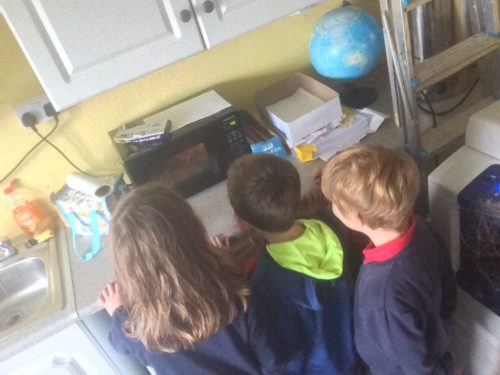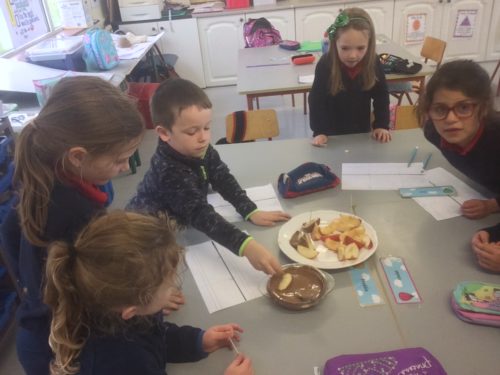 ---
Christmas Shoebox appeal
October 25th, 2019
We are once again participating in the Team Hope Christmas Shoebox Appeal. Wendy visited our school to talk to the children about the work Team Hope does and some tips for filling a shoebox. Boxes will be collected on the 8th November.
---
Mixing Colours
October 24th, 2019
Children in the Junior Room were learning all about colours, and investigating what happens when two primary colours are mixed together. They used this information to paint their Halloween pumpkin masks! 
---
Maths Week
October 18th, 2019
As part of Maths week this week, all children participated in various maths challenges and activities. Here are the senior room working on some Maths for Africa Quizes.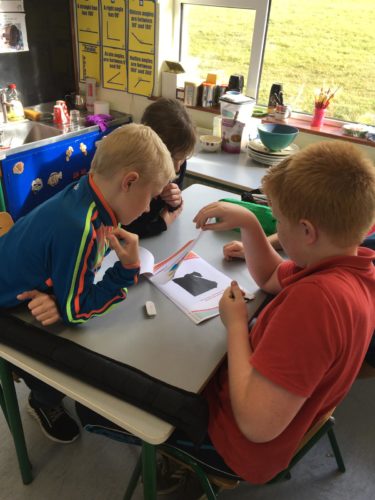 ---
Swimming Lessons
September 4th, 2019
We commenced swimming lessons in Seaworld in Lahinch. 
---
Welcome Back!
August 30th, 2019
Welcome back to all our pupils for another school year.
A big welcome to our new junior infants!
---