Fanore National School - News
---
Team Hope
November 20th, 2022
Well done to the children for creating their team hope boxes this year, both physically and online. Team Hope's Christmas Shoebox Appeal is an annual campaign that delivers gifts straight into the hands of children affected by poverty.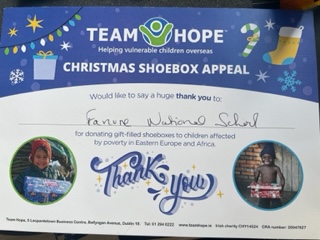 ---
Poetry
October 21st, 2022
The children in the senior room have been working on a poem per month. So far, they have studied Blackberry Picking (September) and Postscript (October). Below is an example of one of the activities which they worked on based on their poems, quote art.
---
Maths Week
October 21st, 2022
This week was maths week at school so the children were busy with lots of games and activities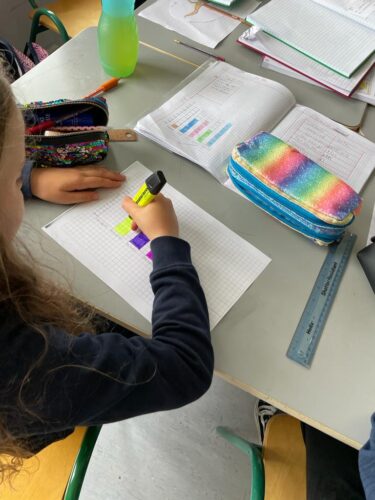 ---
Ancient Egypt
October 20th, 2022
The senior room have been learning all about ancient Egypt this month including making their own hieroglyphics from clay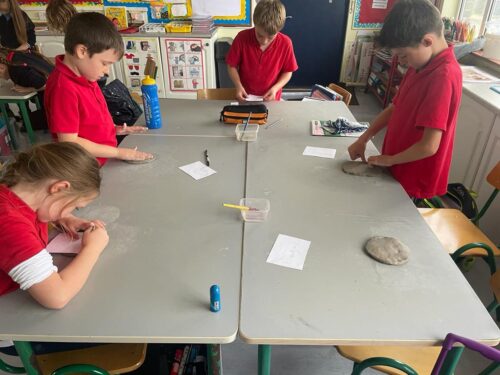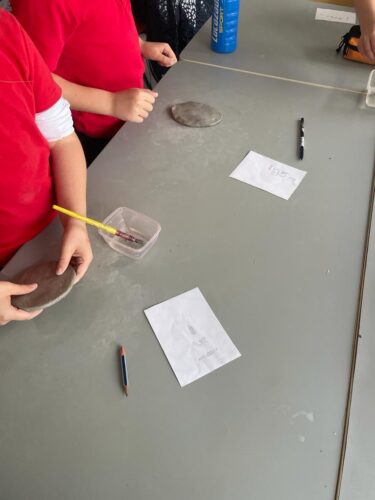 ---
North Clare Cross Country
October 1st, 2022
Well done to all our children who took part in the North Clare Cross Country competition in Lees Road this week. A special congratulations to Suzie, Zoe and Freddie who have made it to the finals
---
Wellbeing Workshops
September 9th, 2022
Children took part in Well-being workshops this week: Feeling Good in Body and Mind
---
Swimming
May 26th, 2022
We celebrated the end of our block of swimming lessons with a cool treat this afternoon🍦🍦
---
Girls Football
May 19th, 2022
Well done to our five girls from the senior room who took part in the Cuman na mBunscoil Division 3 blitz this week in Corofin. The team was made up of girls from Fanore NS, Ballyvaughan NS, Carron NS and New Quay NS. They played 3 games, winning one and almost winning a second. Thank you to the trainers and parents to brought the girls and supported them.
---
Creative Schools
May 12th, 2022
We had our final session this week with Katerina Gribkoff from the Burren College of Art. During her time with us, we have learnt how to forage for plants and make dyes from them, we have looked to the plants and flowers growing around us for inspiration and we have created our own sketches, painted using these natural dyes. The final paintings, which can be seen below, will be exhibited as part of Cruinniú na nóg at the Burren College of Art on Saturday 11th of June.
---
Book Posters
April 27th, 2022
Some posters celebrating reading made by the senior room
---