Fanore National School - News
---
Senior School Tour
June 19th, 2023
The senior room had their school tour today and travelled to Derg Isle Adventure Centre in Scarriff for an action packed day where they tried out kayaking, obstacle course racing and zip lining. Great fun was had by all with a trip to McDonalds providing the icing on the cake!
---
Easter Fun
April 1st, 2023
We finished the term with some Easter art and a very exciting Easter egg hunt around the school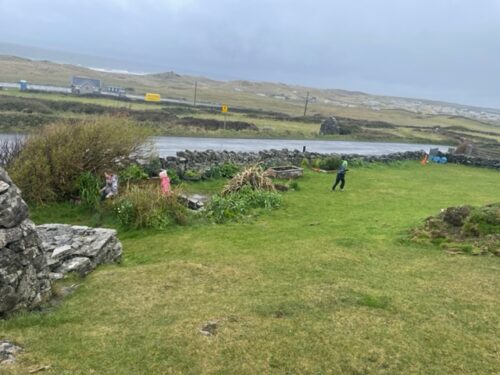 ---
Playground
March 24th, 2023
The gates are down!! Amid great excitement, we set foot on our new playground for the first time today. Even the rain and wind couldn't dampen our spirits. We look forward to much fun and games in our wonderful new facility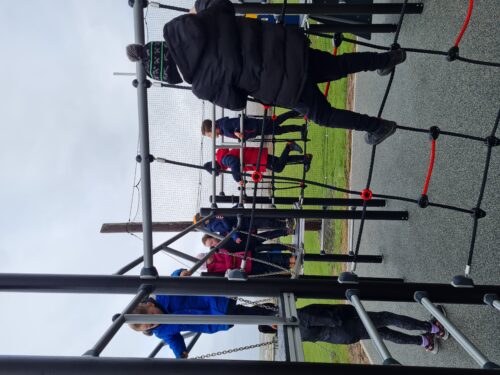 ---
World Book Day
March 1st, 2023
We are celebrating World Book Day in Fanore with lots of fun activities; reading partners, story time, dress up and even some toilet roll art depicting favourite book characters. Well done everyone for some fabulous costumes!

---
Heritage in Schools
February 13th, 2023
WILDFLOWERS OF SPRINGTIME AND THE MUSIC OF THE PLANTS 
Today we had a lovely workshop with Marina from Heritage in School which covered topics from biodiversity and native plants, to plant lore and stories, arts and music. See the videos below to hear some flower songs
---
Agamographs
February 8th, 2023
The senior room experimenting with cool and warm colours to create these beautiful agamographs
---
Project Presentations
January 30th, 2023
The children have been learning all about the Aztecs this year. Here are some of the projects presented by them this month.
---
Advent Calender
December 21st, 2022
Our most recent calendar reveals included no uniform day, Christmas Art Attack, christmas quiz and our end of year Christmas party and movie.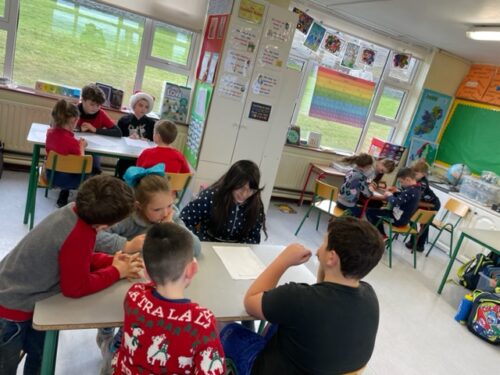 Well done to Sean and his victorious team who won by the narrowest of margins.
---
Advent Calendar
December 1st, 2022
It's beginning to look a lot like Christmas……Today, amid great excitement, we welcomed the arrival of our school advent calendar. Hot chocolate for everyone!! We can't wait to see what other treats are in store for December 🎄🎄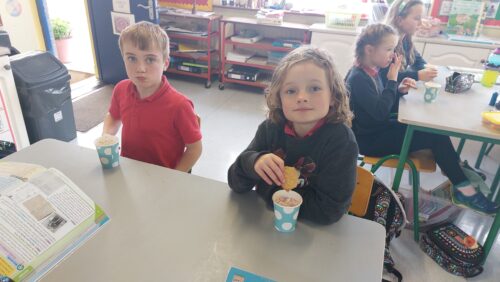 ---
Team Hope
November 20th, 2022
Well done to the children for creating their team hope boxes this year, both physically and online. Team Hope's Christmas Shoebox Appeal is an annual campaign that delivers gifts straight into the hands of children affected by poverty.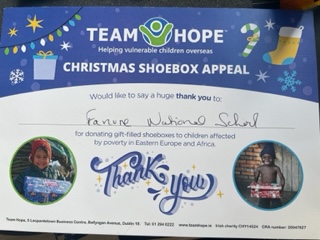 ---