Fanore National School - News
---
First Confession
April 11th, 2018
Congratulations to the 2nd class children who made their First Confession today!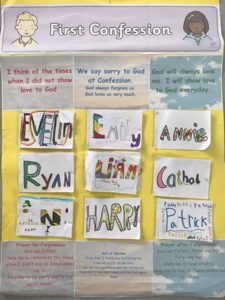 ---
Books for Uganda
March 23rd, 2018
Evan visited our school on the 23rd of March to tell the children all about life in Uganda and the work he is doing there. We will be collecting English books for these children in this developing country. Please put aside any books for young children you would like to donate.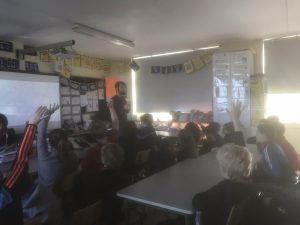 ---
Cycle Right
March 21st, 2018
Children from 2nd class upwards participated in cycling theory and practical classes culminating in a cycle course at the beach. The children really enjoyed the classes and learnt a lot.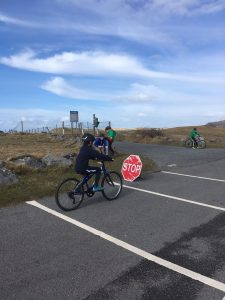 ---
St. Patrick's Day
March 18th, 2018
Look at the amazing cards the children made for St. Patrick's Day!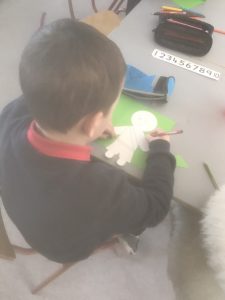 ---
St Patrick's Day Parade
March 15th, 2018
Every child played an instrument at this years St. Patrick's Day parade in Fanore. In our school band we had tin whistles, low whistles, fiddles, concertinas, banjos, accordions, triangles, drums and chimes! They worked very hard to prepare for this big performance and we are very proud of them!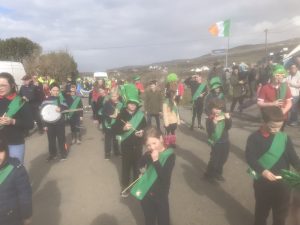 ---
Mother's Day
March 14th, 2018
For Mother's Day the children planted daffodils to give to their Mums.
---
School Butterfly Tree
March 12th, 2018
Many thanks to Angie who helped the children make our beautiful origami butterfly tree. The Junior Room painted the branches and the Senior Room made the butterflies. A wonderful display of whole school collaborative art!
---
Máirt Inide
March 6th, 2018
Rinne na páistí pancóga as gaeilge. Lean siad oideas agus bhí orthu labhairt as gaeilge on t-am ar fad. Bhí sé deacair ach bhain siad taitneamh as!
For Pancake Tuesday the children made pancakes through Irish. They followed a recipe and had to speak Irish the whole time! It was hard but the children enjoyed it!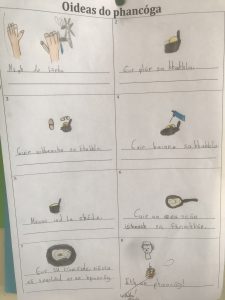 ---
Engineers week
February 28th, 2018
As part of Engineers week the children did many experiments and investigations. Here are some pictures of the children using their engineering skills to design a boat and build the tallest tower!
---
Anthony Garvey
February 28th, 2018
On 27th February, author Anthony Garvey returned to our school. He discussed his new book with the children and gave tips on how to develop their creative writing skills. All children really enjoyed his visit  and had lots of questions to ask him!
---