Fanore National School - News
---
Snow White
December 17th, 2018
Today we travelled to Limerick to see Snow White.
What a fantastic show!!
---
Christmas Arts & Crafts
December 13th, 2018
Today, we were busy making Christmas decorations.
We made Christmas wreaths using foliage.
We painted branches, weaved some willow and painted some acorns.
Thereafter we made some mobiles using shells and natural materials.
We were also lucky to get to decorate some gingerbread cookies!!
Great fun was had by all!
---
Christmas Pageant
December 9th, 2018
Today we had our Christmas pageant. 
Well done to all the children!
---
Christmas Play
November 23rd, 2018
Our Christmas Play will take place in Fanore Church on Sunday 9th Dec at 9.30am.
---
Lees Road
November 23rd, 2018
Well done to our pupils who qualified for the next stage following the Cross Country Running in Kilnaboy.
5 pupils travelled to Lees Road to compete further.
---
"In Regards to the Disregarded" Exhibition
November 22nd, 2018
Today we travelled to the Burren College of Art to see the above exhibition by two local artists!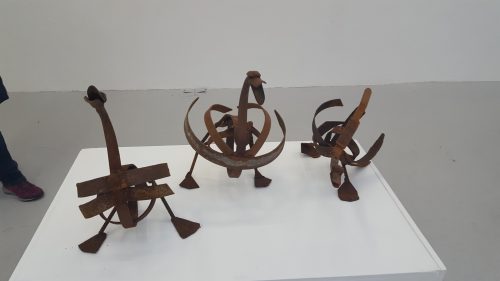 ---
Medal Presentation
November 19th, 2018
Today we had our medal presentation for the boys and girls who won the Cumann na mBunscol football county final!
Well done and congratulations to all the players!
A special thanks to Mary Reidy from New Quay National School!
Below are some photos of the players from our school.
The Captain!
---
"Cell Explorers"
November 16th, 2018
As part of Science Week 2018, the children in the senior room travelled to UL to participate in a workshop.
"Cell Explorers" hands on discovery of cellular and molecular biology.
This was a hands-on science session designed for primary school students to practice science and see where it fits into their own lives.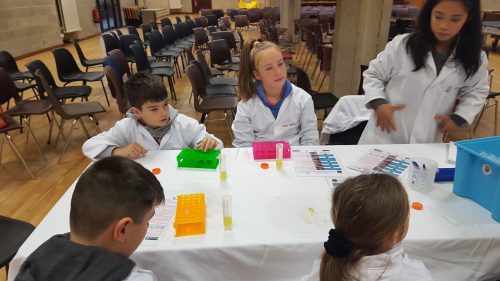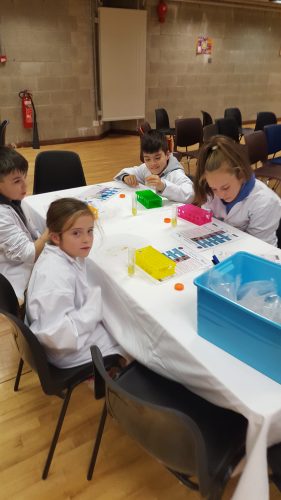 ---
Kapheus Fire comes to Fanore National School
November 15th, 2018
Today we were delighted to be part of a book launch!
The fourth book in the Kapheus series by Irish author Marguerite Tonery  was launched in our school.
Marguerite read from all four books for us and thereafter carried out a writing workshop with the older children!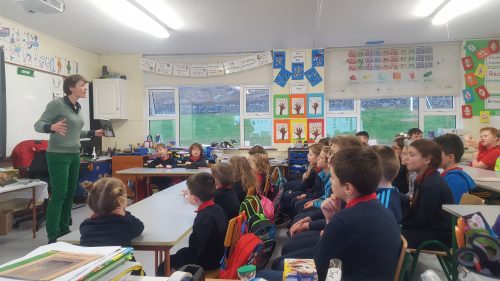 ---
Shoebox Collection!!
November 9th, 2018
Thank you to all families and members of the community who donated a shoebox for Team Hope this year.
A total of 29 shoeboxes were collected!
---