Fanore National School - News
---
Clothes Collection Fundraiser
October 6th, 2014
---
Annual Fundraiser
June 26th, 2014
We will be holding our annual raffle in O'Donohue's Pub on Sunday Aug 3rd.
Great prizes to be won!
Live music on the night at 9.30pm.
Free admission!
---
Congratulations to James!
June 24th, 2014
---
Final Yoga Session
June 24th, 2014
---
Summer Holidays
June 24th, 2014
School closed today for summer holidays!
We wish all our children a safe and happy holiday!
---
A day in the bog
June 23rd, 2014
Today we went to the bog to turn our turf, some turf was dry enough to be footed. This turf will be bagged over the next few weeks and sold to raise money for our school.
We worked very hard and we were rewarded with some homemade bread and treats afterwards.
Many thanks to all the parents who came with us to help and a big thank you to Christina for the delicious bread!
Also a big thanks to Jimmy Howard for cutting the turf for us!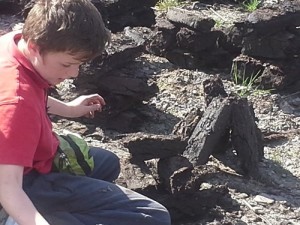 After all our hard work we had a little break!
---
Another Farewell!
June 23rd, 2014
---
Sports Day 2014
June 20th, 2014
Today we had our sports day. What a fun filled day it was!
Races included a crawling race, a sack race, a backwards race, a balloon race, sprints and a relay race followed by some hurling.
Many thanks to Peter and all the parents who helped out.  Also, a big thank you to Annemarie who prepared our delicious healthy snacks!
Congratulations to all our children who each received a medal for participating in the hurling blitz all term.
A big well done to the team captains who managed their teams so well ensuring that all children tried their best and got equal opportunities.
Followed by our healthy snacks! Yum! Yum!
---
A Surprise Visit
June 19th, 2014
---
Farewell
June 18th, 2014
---