Fanore National School - News
---
Chocolate Apples
October 25th, 2019
The children in the Junior room are learning about procedural writing. The children made chocolate apples and wrote a step by step guide. Then they ate their tasty treats! Yum!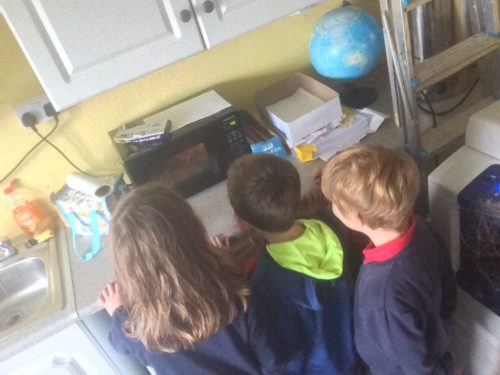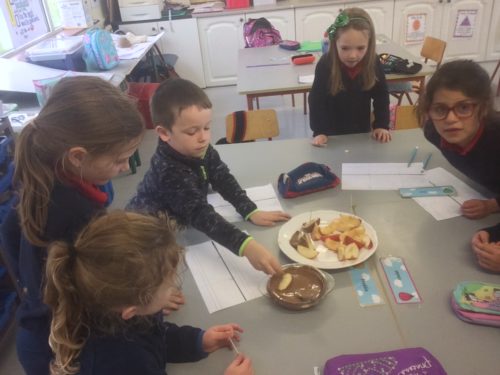 ---
Christmas Shoebox appeal
October 25th, 2019
We are once again participating in the Team Hope Christmas Shoebox Appeal. Wendy visited our school to talk to the children about the work Team Hope does and some tips for filling a shoebox. Boxes will be collected on the 8th November.
---
Mixing Colours
October 24th, 2019
Children in the Junior Room were learning all about colours, and investigating what happens when two primary colours are mixed together. They used this information to paint their Halloween pumpkin masks! 
---
Library Visit
October 23rd, 2019
The Junior room had an enjoyable morning at Lisdoonvarna Library. They met children's author Derek Mulveen who treated them to a participatory story telling of one of his books 'Oisin the Brave – Robot Island'. Thanks to Eimear in Lisdoonvarna Library for organising this lovely morning.
---
Boys Football
October 19th, 2019
The boys team played their blitz on October 10th. Unfortunately we had no luck against Holy Family, Mountshannon and Mol an Óige as we are in a high division this year. However there is some promising talent in 4th class so the future is bright!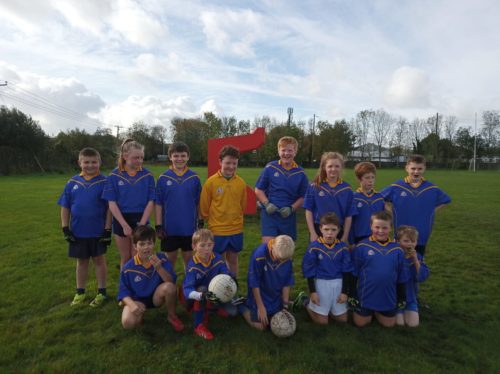 ---
Maths Week
October 18th, 2019
As part of Maths week this week, all children participated in various maths challenges and activities. Here are the senior room working on some Maths for Africa Quizes.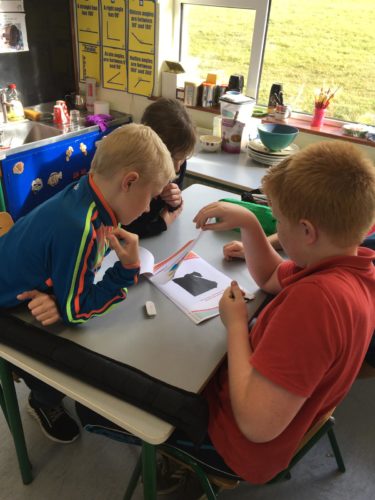 ---
Cross Country at Kilnaboy
October 17th, 2019
Well done to all those who participated in the annual Cross Country races at Kilnaboy. Everyone tried their best and finished their races.   A special mention to Noelle who placed highest in our school, and also to Annie and Emily who recieved trophies for being part of the u10 Burren schools team who placed 3rd.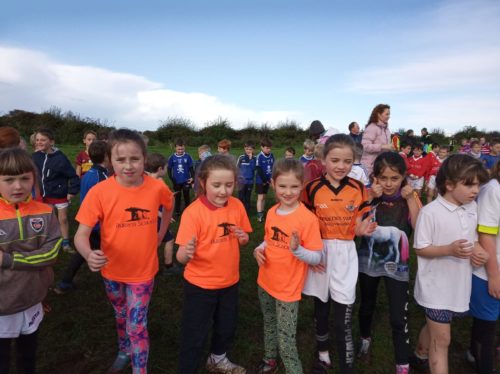 ---
Happy Birthday Brid!
October 16th, 2019
Wishing our fabulous principal a very happy birthday today!

---
Áitbheo Program
September 9th, 2019
Children from 2nd to 6th class began their 8 week Áitbheo program with Kate Lavender today.
The Áitbheo programme aims to increase awareness and foster appreciation of the wealth of natural and cultural heritage in one's place, with the school serving as a starting-point for investigating the local area. It offers a hands-on and fun learning experience, as well as encouraging independent research and debate, and developing key aspects of the literacy, numeracy, science, history and geography curricula. On completion, the students graduate as certified Young Place Heroes, with a bank of knowledge and enthusiasm that they will carry with them for years to come.
---
Swimming Lessons
September 4th, 2019
We commenced swimming lessons in Seaworld in Lahinch. 
---