Fanore National School - News
---
Harry Potter Quiz
February 9th, 2020
Thanks very much to Emer in Lisdoonvarna for organising a super quiz for the Senior Room based on the Harry Potter series.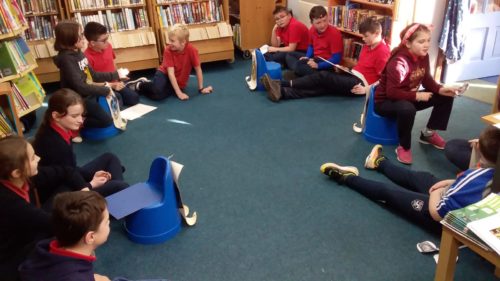 ---
Active Challenge
January 27th, 2020
All children are taking part in Clare Sport's Partnership's  'Active Homework Challenge' where children complete different exercises each night as part of their daily homework. Here they are learning some of the exercises, stretches and doing some zumba dances!

---
Food Dudes
January 23rd, 2020
Today is the first day of Food Dudes! Food Dudes is an award winning curriculum-linked evidence-based healthy eating programme, developed to encourage children to eat more fresh fruit and vegetables. It is based on repeated tastings of fresh fruit and vegetables, rewards and positive role models. Each day children are given different fruits and vegetables to try. Baby corn and apples today! 
---
Gravity explorations
January 20th, 2020
Children in the Senior Room have been learning about Isaac Newton and the effect of gravity on objects and our body. They had different tasks to try and complete, some were harder than others!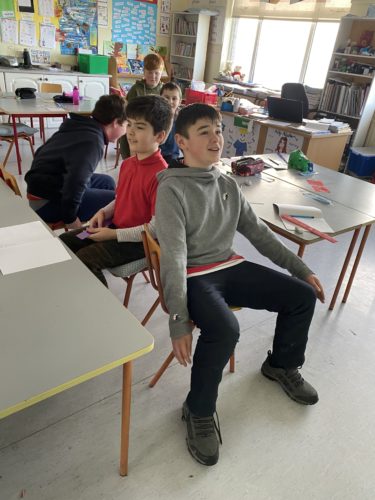 ---
Winter Walk
January 16th, 2020
Children in 1st and 2nd class explored the school grouns documenting the weather, plants, animals and insects they found. They will do this again in Spring and Summer and compare results! 
---
Happy Christmas
December 20th, 2019
Happy Christmas and New Year to all our students and their families! School reopens 6th January. 
---
JohnJoe Scanlon Perpetual Trophy
December 20th, 2019
Congratulations to Eoghan Burke who was presented with the John Joe Scanlon Perpetual Trophy by Pater.  He is the first recipient of what will be an annual award for a composition written by a student of Fanore National School as part of the John Joe Scanlon Memorial Weekend. Eoghan won this award for the essay he wrote about Fanore as part of this commemorative weekend.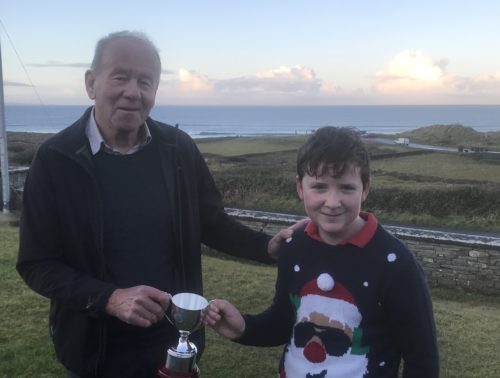 ---
Christmas Art
December 19th, 2019
Take a look at some of our Christmas Art! 
---
Christmas Stories
December 18th, 2019
Mrs. McBride visited our school to read the junior and senior room some Christmas stories! Thank you for spreading some Christmas cheer before the holidays!
---
Christmas Panto
December 18th, 2019
The children really enjoyed going to see the panto 'Aladdin' in the UCH in Limerick. We stopped at McDonald's on the way home. A great day out!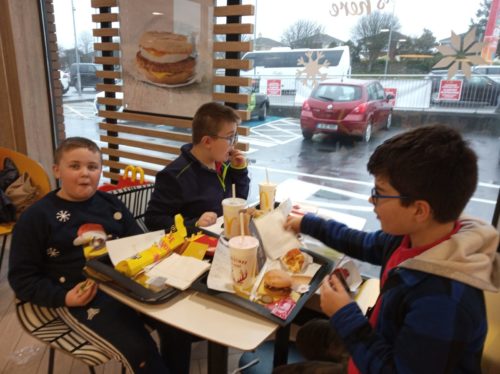 ---