Fanore National School - News
---
Congratulations!!
May 29th, 2019
Congratulations and well done to our pupils
on achieving
our 15th Award of Science & Maths Excellence!!
---
Coole Park Trip
May 23rd, 2019
Today we travelled to Coole Park.
Here we listened to a variety of different birds, looked at flowers and plants, spotted some deer, made smelly cocktails and listened to the history of Coole Park.
A great day was had by all!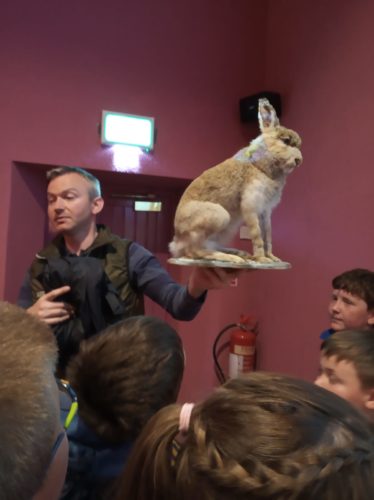 ---
Gymnastics Commence
May 16th, 2019
Today we commenced our first gymnastic lesson with Magda.
We will be having 6 lessons in total.
Great fun was had!
---
Marine Plastics
May 13th, 2019
Today we had Carmel Madigan visit us.
Carmel carried out a Marine Plastics lesson with the children in the senior room.
This was an extremely informative lesson and makes us all think about the plastics we use everyday.
We look forward to seeing Carmel again in a few weeks.
---
Fire Safety Talk
May 3rd, 2019
Today we had two firemen visit us from Ennistymon Fire Station.
They spoke to all the children about fire safety in the home.
This was a very informative and educational talk for both pupils and teachers.
---
Sow & Grow Time
April 11th, 2019
Today we planted our seeds.
We have cress, tomatoes, carrots and potatoes.
Fingers crossed all will grow!!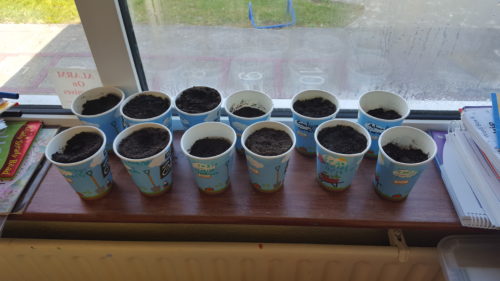 ---
Oral Language Projects
April 10th, 2019
Each month the children in the senior room complete a project on a chosen topic.
Thereafter, they present their projects to all the other children.
---
Geopark Talk
April 2nd, 2019
Yesterday, we had Eamon Doyle come to the school to speak with all the children about the Burren and its importance as a Geopark.
This was a very informative talk for all.
---
Something Fishy Programme
March 8th, 2019
We are taking part in the Something Fishy Programme for primary schools.
Something Fishy is an Educational Programme, aimed at Primary school pupils, which informs and educates students on fish, water, angling, and the environment and angling.
Ray came out to visit us today and discussed the programme with all the children.
---
Engineers Week 2019
March 7th, 2019
See our children hard at work, making structures following specific specifications.
Challenge #1
Design a structure using only triangles!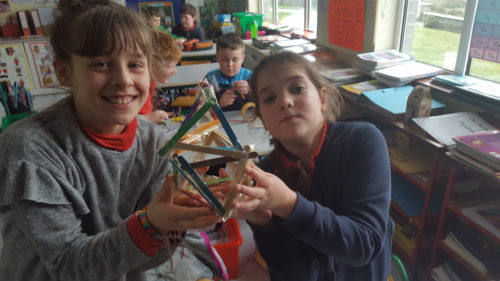 Challenge #2
Design the tallest free standing structure using a certain amount of cocktail sticks and play doh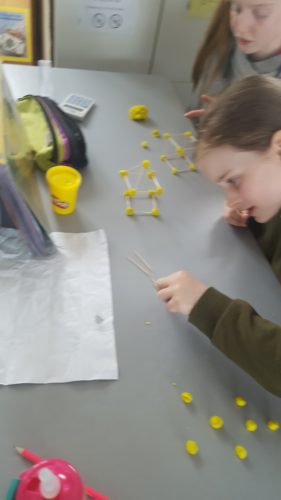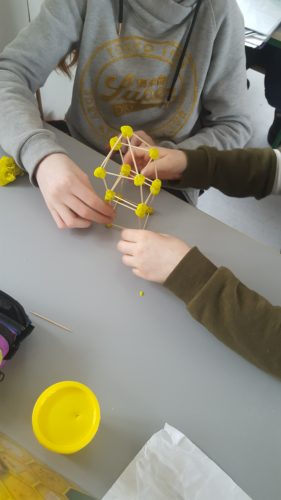 Challenge #3
How much weight can your sheet of A4 paper hold?
---