Fanore National School - News
---
School Contribution
December 15th, 2019
Many thanks to the Fanore Events Committee who gave a generous contribution of €400 to our school this week. 
---
Heritage in School Scheme
December 12th, 2019
Many thanks to Geraldine from the Heritage in School scheme who came and taught the children all about weaving. The children learned all about how yarn is made, sampled handwoven clothes and made their own handwoven Christmas decorations!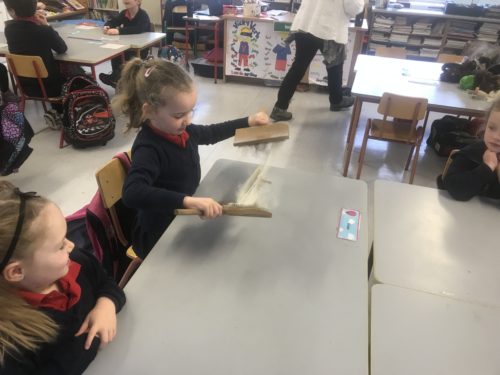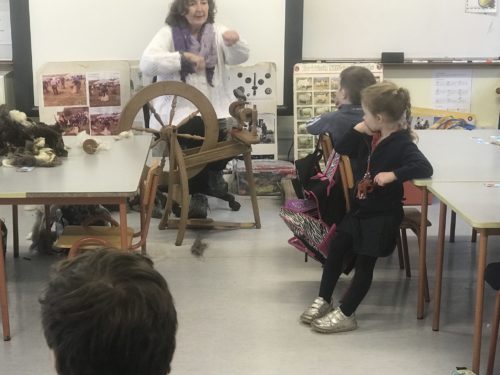 ---
TG4 Filming
December 10th, 2019
Great excitement today as TG4 cameras came to our school! Tune in on 23rd February 2020 to see some familiar faces! 
---
Christmas Pageant
December 9th, 2019
Well done to all our children who performed in our annual our school pageant on Sunday. Everyone acted, sang and played so confidently!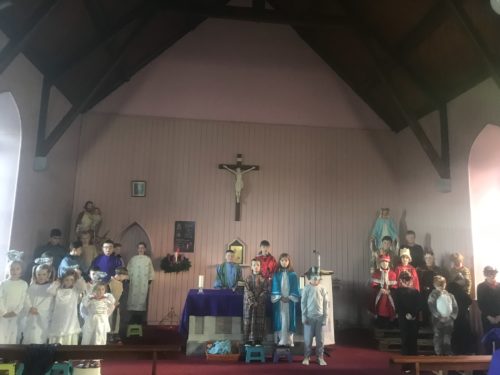 ---
Swimming Celebrations
November 27th, 2019
The children celebrated their final swimming lesson in style! Pizza and ice-pops! Many thanks to Seaworld for the ice-pops and we look forward to returning when the centre opens again.
---
Reading Partners
November 20th, 2019
Children are really enjoying 'Reading Partners', a new initiative in our school. Children in the junior and senior are paired together and read to each other three mornings a week.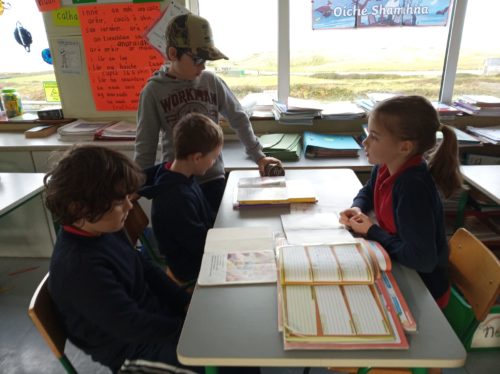 ---
JohnJoe Scanlon Memorial Weekend
November 18th, 2019
Well done to all those who participated in the many events to commemorate John Joe Scanlon this weekend. All children wrote essays and drew pictures for the essay competition which were displayed over the weekend, Children footed turf and played music in O'Donohue's pub on Sunday. 
---
Christmas Shoebox Appeal
November 15th, 2019
Many thanks to all families who supported the Christmas Shoebox Appeal again this year!
---
In November We Remember
November 10th, 2019
This month the children created a remembrance tree to celebrate all those who are in Heaven.
---
Happy Halloween!
October 26th, 2019
Happy Halloween!
Wishing all our lovely pumpkins a safe and enjoyable midterm break. School re-opens on November 4th.
---