Fanore National School - News
---
Flag Day!!
March 21st, 2013
Today, we raised our two flags!
Many thanks to Senator Martin Conway and Davy Fitgerald for taking time out of their busy schedules to come to Fanore.
Many thanks also to our wonderful parents and members of the community who helped make this day a special one!
Also a big thank you to all our pupils for all their hard work and dedication to the  projects without which, we would have not achieved both of these flags!!
Comhghairdeas!!!
The moment we had been waiting for!!!!
The whole school!
And our treat for the day!
Some delicious cake!
---
Invitation!!!!
March 18th, 2013
On Thursday March 21st, we will be raising our 2 flags @ 1pm.
Senator Martin Conway will raise our Blue Star Flag and Davy Fitzgerald will raise our Active Flag.
All are welcome to attend the ceremony @ 12.45.
Tea and cake will be served afterwards!
---
Blue Star Programme
January 14th, 2013
We have commenced work our Blue Star Award.
Children have chosen different countries to study this year. They will look at their chosen EU member country under a variety of headings i.e historical, cultural, geographical etc. Thereafter, they will present their findings to the rest of the class and on Europe day they will present their projects to their parents and members of the community.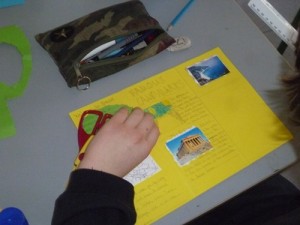 ---
Breaking News!!!!
June 19th, 2012
We have just received notification that our school has been awarded its Blue Star. Only 32 schools in the whole of Ireland received this award.  We will be raising our European flag in September.  Well done to all the children!!!
---
Europe Day
May 29th, 2012
---
Project Work on the EU
May 24th, 2012
---
Europe Week
May 10th, 2012
---
Our Historical Projects!
May 7th, 2012
---
Our EU Game
April 29th, 2012
---
Blue Star Programme
March 20th, 2012
The Blue Star Programme is a Pilot Programme for primary schools across Ireland.   The Programme is a venture of the Communicating Europe Initiative, supported by the Office of the Minister of State for European Affairs in the Department of the Taoiseach and the European Commission Representation in Ireland.
The idea of the Programme is simple: we want to foster better understanding and knowledge of the European Union and how it affects our lives amongst Irish primary pupils through classroom projects and activities.  This will be done by examining four key areas relating to the EU – historical, geographical, cultural and creative and institutional.
---